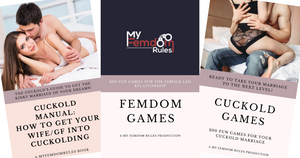 The Ultimate Book Bundle for your female led relationship
Includes our 3 most popular books:
Femdom Games
Cuckold Games
Cuckold Manual
Note: this is a digital book (PDF). The download link will be emailed to you directly after purchase via Fetchapp.
Please ensure you enter the correct email at checkout.